Caring for our precious planet
Our earth is a unique, precious and fragile planet and looking after it has never been more important than right now. We know our customers are discerning individuals who express their values and personality through the items they buy. And we've also noticed a growing desire to choose ethical products that help protect our environment.
Respect for the environment is at the very heart of everything we do and this page explains how we can offer beautiful accessories that don't create pollution, deplete valuable resources or exploit low-paid labour.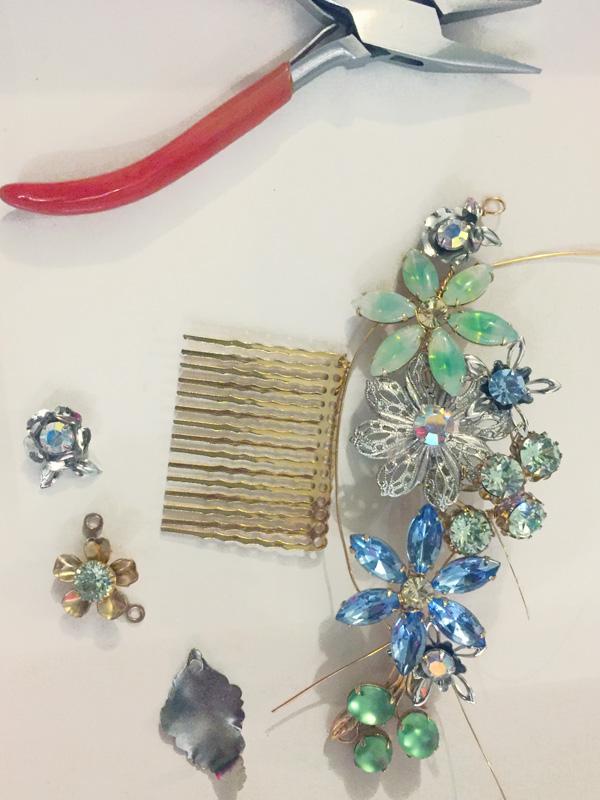 Repurposing and upcycling
Every one of our headpieces and wedding day accessories is designed and created around beautiful vintage jewels, lace and appliqués. We take treasured jewels and embellishments from times gone by, all originally made between the late 1800s and mid 1900s, to make unique and stylish accessories. Every piece is hand crafted in our own studio workshop.
None of our products involve the modern mining or harvesting processes that can cause environmental damage. We don't import mass produced elements that require bulk global shipping. None of our elements involve manufacturing processes that use chemicals or pollutant substances such as dyes and plastics.
We do sometimes incorporate new Swarovski pearls, crystals and beads. For over a century Swarovski have gone to extraordinary lengths to ensure that their crystals are environmentally friendly and lead free. Swarovski holds Oekotex Standard 100 Certification confirming their products have undergone laboratory testing for a wide range of harmful substances.
Sustainable pearls
Crystal Heirlooms recycles and repurposes antique and vintage pearls – both natural and cultured – from a variety of sources such as pre-loved necklaces or old stock. We regularly buy vintage pieces from ethical businesses like Spoilt Rotten Beads
Occasionally we incorporate new imitation Swarovski pearls into our designs, but we do so with a clear conscience! Swarovski's responsibility to earth-friendly practices has been a constant theme throughout their 120-year history.
Sustainable Pearls is a research project examining how the cultured pearl supply chain, and consumers, can support and promote responsible pearl farming. So Crystal Heirlooms is also following this project carefully and will source sustainable pearls as they become available.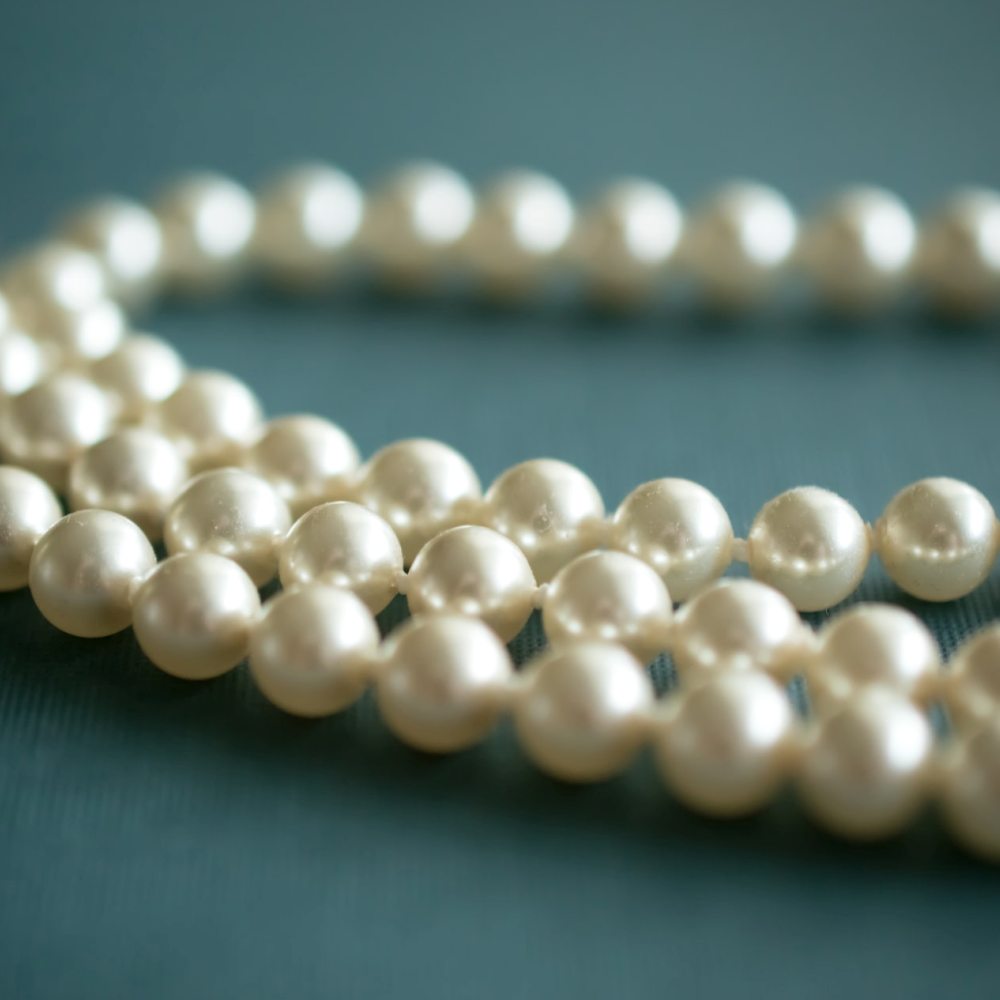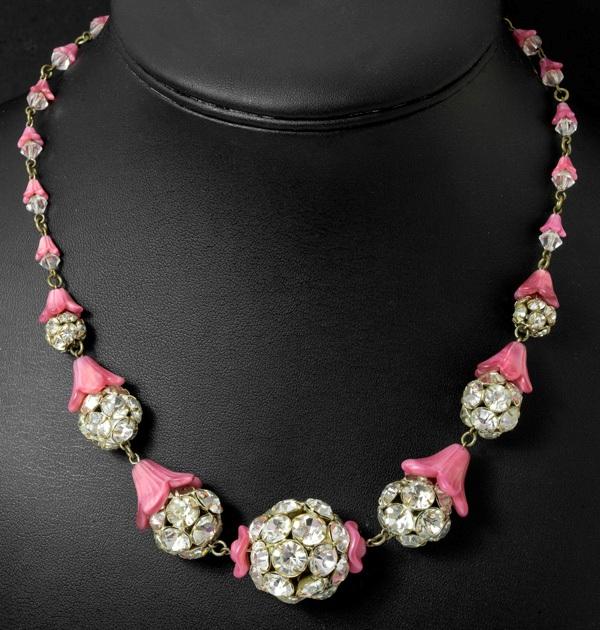 Vintage jewellery and accessories
As well as repurposing vintage jewels, lace and appliqués for our one-of-a-kind hair accessories we also offer a hand picked collection of beautiful original antique and vintage jewellery and gentlemen's accessories including cufflinks, collar bars and tie slides. We select pieces from a particular era – late Victorian to the early 1950s – before the introduction of intensive manufacturing processes.
Unlike modern jewellery, vintage jewellery was often handmade or at the very least hand-finished. So when you buy vintage jewellery you're actually buying better quality and making an investment too. Vintage jewellery is often imitated but rarely duplicated because the same level of quality and workmanship is almost impossible to replicate.
Antique lace, appliqué and ribbon
Our feathery capelets are designed and hand made around antique lace collars. Many would have been hand worked by skilled lace makers, whilst others would have been produced on manually operated looms.
We purchase new feathers from The Feather Factory in the UK who source from UK farms with high levels of animal husbandry. We never use feathers from rare or endangered species.
Sometimes we do need to use new satin ribbons in headdresses and accessories, but we will always give you the option of considering more eco-friendly materials such as cotton or silk.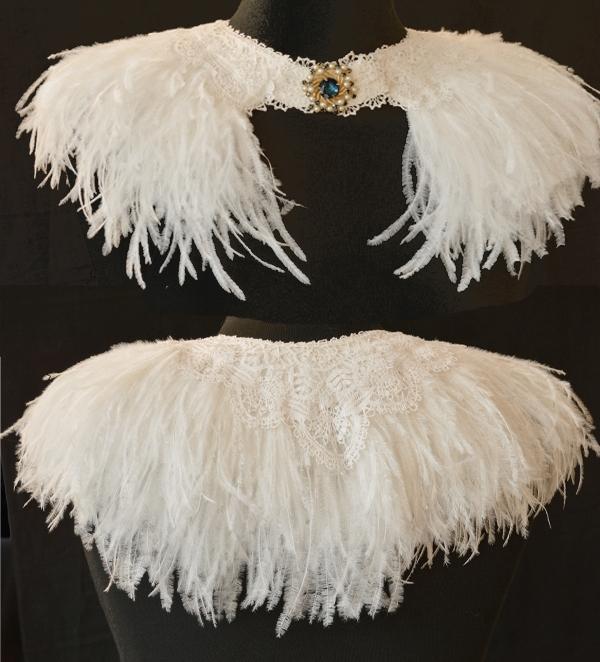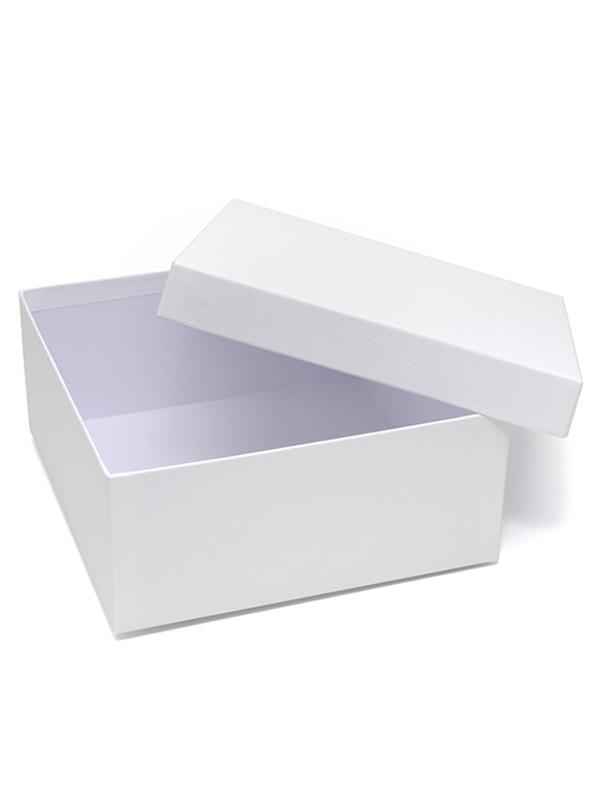 Cleaning and packaging:
We only use specialist non-toxic cleaning solutions and polishes to restore the antique and vintage pieces used in our accessories or offered in our online shop. Our jewellery cleaner, for example, is made from coconut oils, seaweed and fruit extracts and we use pure gentle soap flakes to wash antique lace and ribbon.
Our headdresses and many of our accessories are despatched in a smart white box to keep them in perfect condition. These are from the 'EcoBoard' range of boxes made from 100% recycled card. We use acid and chlorine free tissue paper which is made from 100% paper pulp and is fully biodegradable and recyclable.
The carrier bags that we take to events and fairs, and the packaging box that protects your purchase if we post it to you, are all made from paper pulp and secured with paper parcel tape – so everything is 100% recyclable and biodegradable.
Your green wedding
Crystal Heirlooms' couples are design-led and free thinking. You want a wedding that is about you, your style and your personality. And you may well be one of the growing number of couples who want your special day to reduce waste, raise awareness of the importance of sustainability, and show how choosing carefully can help to protect our precious environment too.
Crystal Heirlooms can help you to achieve your ethical and sustainability goals by offering unique accessories made with exquisite vintage elements that avoid every possible environmental impact.
We understand only too well that sometimes it has to be perfect – and we're here to help.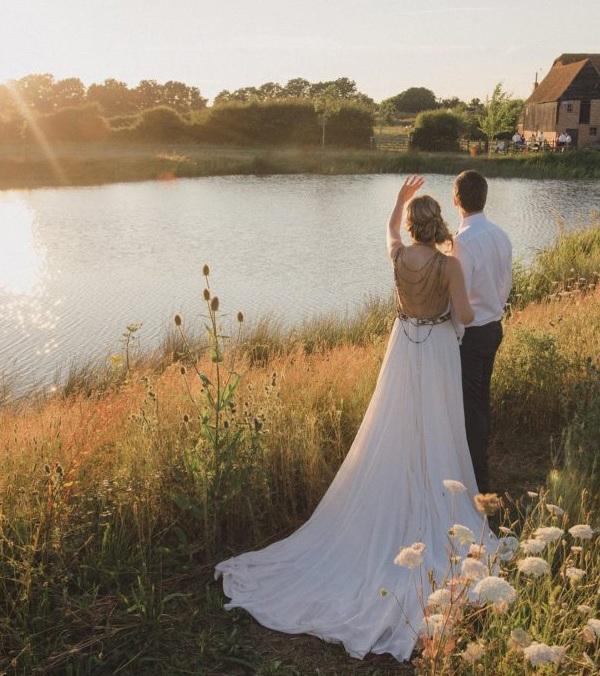 Time to think differently?
We all know that bold, wide-ranging and global action needs to be taken by governments and business leaders to address the climate crisis. But as individuals we also have the power to influence change.
Reusing, repurposing and restoring is carbon neutral. Mining virgin materials to manufacture new products which are then transported to a factory for processing – maybe on the other side of the world – can be energy intensive. Less energy consumption means less harmful carbon dioxide emissions. It's simple really!
If, like us, you want to be part of the global solution then why not choose our preloved and repurposed accessories. Every small choice can make a difference.